Note: We will update this page soon with the American Association for the Study of Liver Diseases updated guidelines for the treatment and diagnosis of Wilson disease.
How is Wilson disease diagnosed?
Diagnosis of Wilson disease is often not straightforward. Many tests are usually necessary, and sometimes some of the test results may be inconclusive. No one test is sufficient for a diagnosis, and test results must be considered along with with any symptoms or pre-existing conditions that are also present.
Diagnosing Wilson disease is challenging for even the most experienced doctors since it can masquerade as many other disorders and is often misdiagnosed, sometimes for many years. Early diagnosis and proper treatment is essential to prevent progression of the disease. The WDA Centers of Excellence provide physicians who are well trained in the diagnosis and treatment of Wilson disease. Please click here for a list of our Centers of Excellence in the United States and other countries. Your personal physician can also get in touch with these physicians for more information.
If you don't live near a WDA Center of Excellence, or can't travel to one, the following list of physicians may be another resource to consider. These physicians and health care professionals have been recommended by WDA members and have given permission to be included in the list. In some cases the doctors have contacted the WDA because they treat Wilson disease patients and would like to help other patients.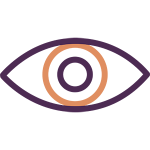 The diagnosis of Wilson disease is made by relatively simple tests. The tests can diagnose the disease in both symptomatic patients and people who show no signs of the disease. These tests can include:
Opthalmalogic slit lamp examination for Kayser-Fleischer rings.
Serum ceruloplasmin test.
24-hour urine copper test.
Liver biopsy for histology and histochemistry and copper quantification.
Genetic testing, haplotype analysis for siblings and mutation analysis.
It is important to diagnose Wilson disease as early as possible, since severe liver damage can occur before there are any signs of the disease. Individuals with Wilson disease may falsely appear to be in excellent health.
Approach to Diagnosis
We strongly suggest making an appointment at one of our Centers of Excellence for a diagnosis if possible.